Delavan, Wisconsin Crop Insurance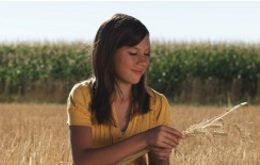 Farmers and ranchers use crop insurance to protect their crops from financial losses due to natural diasters or weather that may cause a loss in crops or revenue. At Scheurell Insurance Agency LLC, we protect farms and ranches of all types and sizes for a broad spectrum of insureds throughout Wisconsin and Illinois. To meet this wide variety of insurance needs, we represent all sizes and types of insurance carriers for crop insurance.

All of these coverages will help you manage your crop risks and have the knowledge that your investment will be covered from uncontrollable events or market fluctuations. You may also want to discuss with our agency separate farm insurance and business insurance coverages, depending on your specific needs.
Crop protection
Because we represent virtually all major crop insurance carriers in Wisconsin and Illinois, our policies offer many coverage options so you can balance how much risk you're willing to assume with the premium you're willing to pay.

Crop Insurance policies are packaged in a few different ways:
Crop-Hail Insurance: covers hail damage as well as loss from fire and other weather conditions
Multi-Peril Crop Insurance (MPCI): protection from a decrease in corp yield, loss of crops, or loss as result of price changes.
Catastrophic
Group Risk Plan
Crop Revenue Coverage
Revenue Assurance
Specialized Peril: covers specifically defined perils excluded from the MPCI or crop-hail policy including fire, rain or freeze